Hotel Otello
Hotel Otello is open
from Easter to October.
If you haven't done so yet, come and visit us!
All the staff will be happy to welcome you
making you feel at home.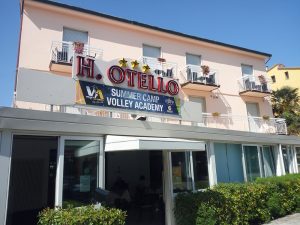 Viale dei Navigatori, 75
48122 Punta Marina Terme
Ravenna
---
Telephone:
---
Whatsapp:
---
Email:
info@hotelotello.it
---
Winter delivery:
---
Legals:
P.IVA: 02087110397
C.F.: MDRDNL82A66D458M
We inform you that the data you provide will be processed electronically in compliance with the principles established by current legislation on data protection (EU Regulation no.679 of 2016) for the sole purpose of providing you with the requested information. The complete information on the methods and purposes of the treatments carried out is accessible through the link PRIVACY.
By filling in and sending the data from the form, you are consenting to the processing of your data by Hotel Otello di Medri Daniela in accordance with the aforementioned legal dictates.